We cordially invite you to join us for the 4th Annual Anderson Island Film Festival, taking place on August 26 and 27. Held at the picturesque Johnson Farm Archival Building on Anderson Island, Washington, this two-day event promises to be a cinematic extravaganza like no other. Immerse yourself in a diverse selection of captivating films, thoughtfully curated to entertain and inspire. Prepare to be transported into the world of storytelling and cinema as we celebrate the magic of the silver screen. Mark your calendars and be a part of this unforgettable film festival experience.
Tickets are $7 for one film screening (which can be purchased at the door) or $30 for five film screenings. If you purchase your tickets online (link below), your tickets will be waiting for you at will-call at the event door. 
Saturday, August 26, 11:00 AM
Director: Various Students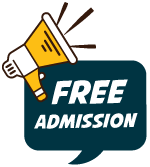 ** Q&A with the Directors after the films. **
To kick off our festival, Seattle Central College's school of Visual Media will be sharing their final year-end projects. Tasked with creating short documentaries, the students each crafted a specialized short film on a topic of their choosing. Please join us for the world premiere of 8 fantastic short films on a variety of topics.
Get ready to embark on adventure as their shorts peek into the hidden world of Seattle's superheroes, club culture, digging deep into disability, and asking… what exactly is the Seattle Freeze?
Select students will travel out to join us for a Q&A to talk in-depth about their projects, the process, and what it was like making their very first documentary.
Watch the film trailer here.
Saturday, August 26, 1:00 PM
Not Rated. 1 hr 39 mins
Documentary. Drama.
Director: Tonje Hessen Schei
Embark on a gripping exploration of the intersection between humanity and technology in "iHuman." This compelling film delves into the frontiers of artificial intelligence, inviting you to witness the astonishing progress and ethical conundrums that come with it. Through insightful discussions and captivating visuals, "iHuman" opens the door to a thought-provoking conversation about the future of our species in a world of ever-evolving innovation.
"IHuman" isn't just a film; it's an immersive journey that confronts the possibilities and limitations of AI. As the narrative unfolds, you'll be captivated by the stories of pioneering minds pushing the boundaries of what machines can achieve. Join us to contemplate the intricacies of consciousness, morality, and the enigma of technological advancement, all woven together in a cinematic tapestry that challenges your perceptions and leaves you hungry for deeper understanding.
Saturday, August 26, 3:00 PM
Rated PG-13. 1 hr 48 mins.
Action. Family.
Director and Writer: Quoc Bao Tran
** Q&A with the Director and Producer after the film. ** 
Three Kung Fu prodigies have grown into washed-up, middle-aged men, now one kick away from pulling their hamstrings. But when their master is murdered, they must juggle their dead-end jobs, dad duties, and old grudges to avenge his death.
Paper Tigers was shot locally around Seattle and the International District, showcasing beloved Asian monuments and spaces throughout the city.
Saturday, August 26, 5:30 PM
Rated PG-13. 2 hrs 1 min
Biography. Drama. Music.
Director: Bill Pohlad
Writers: Oren Moverman, Michael A. Lerner, Brian Wilson
"Love & Mercy" is a mesmerizing cinematic masterpiece that dives into the enigmatic life of music legend Brian Wilson. With a captivating blend of drama and music, the film weaves a spellbinding narrative that invites you to witness the highs and lows of Wilson's creative genius and personal struggles. Through the lens of this biographical masterpiece, you'll embark on a journey through time, exploring the harmonious beauty of The Beach Boys' iconic sound and the tumultuous emotional landscape that shaped it. 
As the film oscillates between the past and present, you'll witness the enthralling performances that defined a generation, all while gaining a profound understanding of the complexities that defined Brian Wilson's life. Don't miss your chance to experience this cinematic masterpiece that pays homage to one man's journey of self-discovery and the unbreakable connection between art and the human experience.
Saturday, August 26, 7:30 PM
Are You There God? It's Me Margaret
Rated PG-13. 1 hr 51 mins.
Comedy. Family. Drama.
Director: Kelly Fremon Craig
Writers: Kelly Fremon Craig, Judy Blume
This film adaptation of Judy Blume's timeless novel is an invitation to relive the poignant moments of growing up, as young Margaret Simon navigates the complexities of friendships, family, and the quest for identity. With its compelling blend of humor, heart, and universal truths, the film promises to transport you back to the nostalgia of adolescence while shedding light on the timeless journey of self-discovery.
"Are You There God? It's Me, Margaret" beckons you to embark on a cinematic journey that delves into the universal experiences of youth, resonating with viewers young and old alike. Through the lens of Margaret's relatable struggles and triumphs, the film captures the essence of coming-of-age in a way that's both captivating and heartwarming. Join us to celebrate the laughter, tears, and bittersweet moments that define our path to self-understanding and embrace the beauty of growing up.
Sunday, August 27, 11:00 AM
Not Rated. 1 hr 18 mins
Documentary.
Director: Elaine McMillion Sheldon
Writers: Shane Boris, Heather Hannah, Logan Hill
"King Coal" beckons you into the depths of a gripping tale that pulses with the energy of ambition and the darkness of power. Set against the backdrop of a coal-mining town, this alluring film offers a window into a world where fortunes are forged and destinies collide. With an enchanting mix of drama and intrigue, "King Coal" unravels the intricate web of human desires, from the hunger for wealth to the yearning for a better life. As the characters navigate the tumultuous dance between industry and humanity, you're invited to witness a narrative that's as captivating as it is thought-provoking.
The film's rich tapestry weaves together the lives of miners, tycoons, and dreamers, each driven by their own motives and insecurities. As the tension rises and alliances shift, you'll find yourself absorbed in a world that mirrors both the grit and glamour of a bygone era. 
Sunday, August 27, 12:30 PM
Rated PG. 1 hr 48 mins.
Comedy. Drama.
Director: Stephen Frears
Writers: Philippa Langley, Michael Jones, Steve Coogan
In this inspiring true story, amateur historian Philippa Langley believes she has made the archeological find of the century: the lost burial site of King Richard III. She takes on Britain's most eminent historians, forcing them to rethink the legacy of one of the most controversial rulers in English history.
"The Lost King" extends an irresistible invitation to embrace the thrill of discovery and the allure of the unknown. As the plot unfolds, you'll be immersed in a world where every artifact, every whisper of the past, holds the key to a greater truth. With captivating characters and a narrative that winds through history's tapestry, this film promises an experience that is as thought-provoking as it is exhilarating. Join us in unveiling the past's mysteries and unlocking a tale that's as inviting as a hidden treasure waiting to be found.
Sunday, August 27, 3:00 PM
Rated PG-13. 1 hr 44 mins
Drama
Director: Lukas Dhont
Writers: Lukas Dhont, Angelo Tijssens
"Close" is a breathtaking and tender cinematic gem that beautifully captures the essence of childhood friendship. With a delicate touch, the film portrays the profound connection that forms between two young souls, weaving a heartfelt narrative that resonates with audiences of all ages. Against the backdrop of an idyllic setting, "Close" paints a vivid picture of innocence and companionship, inviting you to relive the pure magic of childhood bonds that transcend time and circumstance. Through its gorgeous visuals and poignant storytelling, the film delivers an invitation to embark on an emotional journey that will leave you enchanted and deeply moved.
Winner of the Grand Jury Prize at the Cannes Film Festival, Lukas Dhont's second film is an emotionally transformative and unforgettable portrait of the intersection of friendship and love, identity and independence, and heartbreak and healing.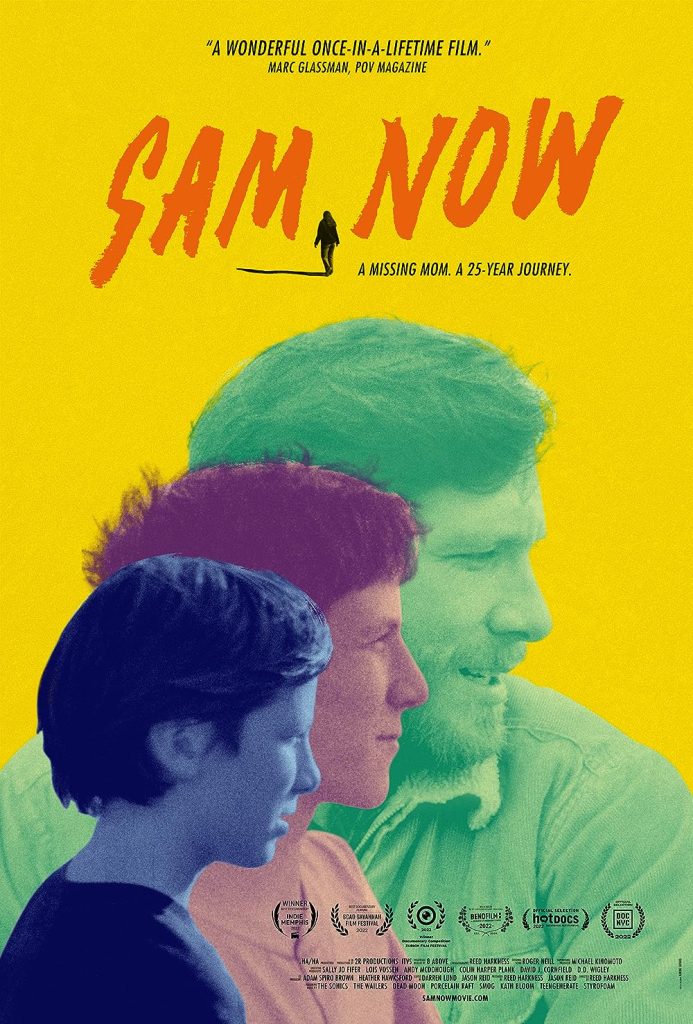 Sunday, August 27, 5:00 PM
Not Rated. 1 hr 27 mins.
Documentary. Adventure. Drama.
Director: Reed Harkness
Writers: Reed Harkness, Heather Hawksford, Darren Lund
** Q&A with the Editor after the film. **
What do two film-obsessed brothers do to solve a family mystery? Using every video format imaginable, they make a movie as they travel thousands of miles looking for their missing mom. 
"Sam Now" embarks on an emotional and gripping 25-year odyssey to uncover the truth behind a missing mother's mysterious disappearance. With a blend of heart-wrenching storytelling and unwavering determination, the film invites you to join the protagonist's relentless search for answers, unraveling a narrative that spans decades and defies the passage of time. As the pieces of the puzzle slowly come together, "Sam Now" offers an alluring invitation to witness a journey that unites the power of love, persistence, and the quest for closure in the face of the unknown.
Sunday, August 27, 7:30 PM
Rated PG-13. 1 hr 44 mins
Drama
Director: Sarah Polley
Writers: Sarah Polley, Miriam Toews
The women of an isolated religious community grapple with reconciling their reality with their faith. Through the backstory, we see a community of women come together to figure out how they might move forward together to build a better world for themselves and their children. Stay and fight or leave. They will not do anything.
"Women Talking" intimate portrayal of these women's discussions draws you into their world, compelling you to grapple with the weighty questions they face. Directorial finesse, combined with the cast's riveting performances, makes "Women Talking" an alluring experience that challenges your perceptions and stirs your emotions. Join us for a viewing that offers an invitation to contemplate the complexities of personal agency, community strength, and the indomitable human spirit that prevails even in the darkest of times.